Zetor UK Ltd are pleased to announce a new dealer appointment for the South West Wales area, M D Plant Hire and Machinery Ltd, who are based at Henallt Fawr Farm, Bronydd Arms Camarthen SA33 6BB, the business is run by Mathew Davies and his Partner Michelle along with their team, Mathew has had a brisk start already securing several deals for the much in demand Zetor product. Their appointment follows a busy year with new dealer appointments by Zetor UK who in the last secured Gordon Agri Ltd (Central West Scotland) , Heming Group (Worcestershire M4/5 Corridor) , and S T Malcolmson Engineers (Shetland Isle) to the ever growing dealer network.
Following on from the extremely successful Lamma Exhibition, Nigel Wilson (National Sales and General Manager For Zetor Uk Ltd) commented: "We have had tremendous interest in our product both from end users and potential new dealers alike and have secured many sales since Lamma as users see the value for money product we offer along with a great back up from a really strong and experienced dealer network. We welcome Mathew and Michelle to the Zetor network and wish them every success for the future."
MD plant Hire and Machinery Ltd are currently constructing new workshop facilities at their base to further enhance the service they offer along with a new stores for the all important parts sales part of the business.
This is the first new dealer announcement of 2019 from Zetor Uk Ltd with further new dealer appointments to follow in the future.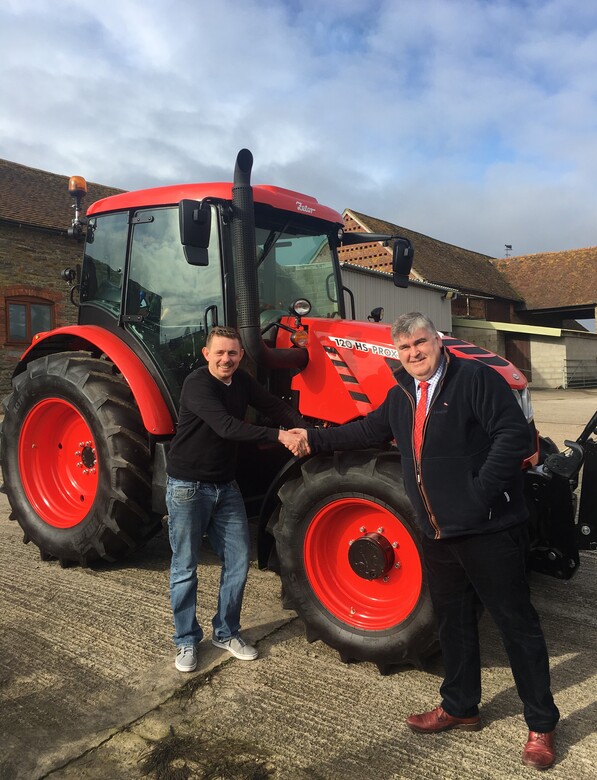 Mathew can be seen pictured ( Left ) by Nigel Wilson of Zetor UK Ltd